Wedding Gifts for Couples
Wedding Gifts for Couples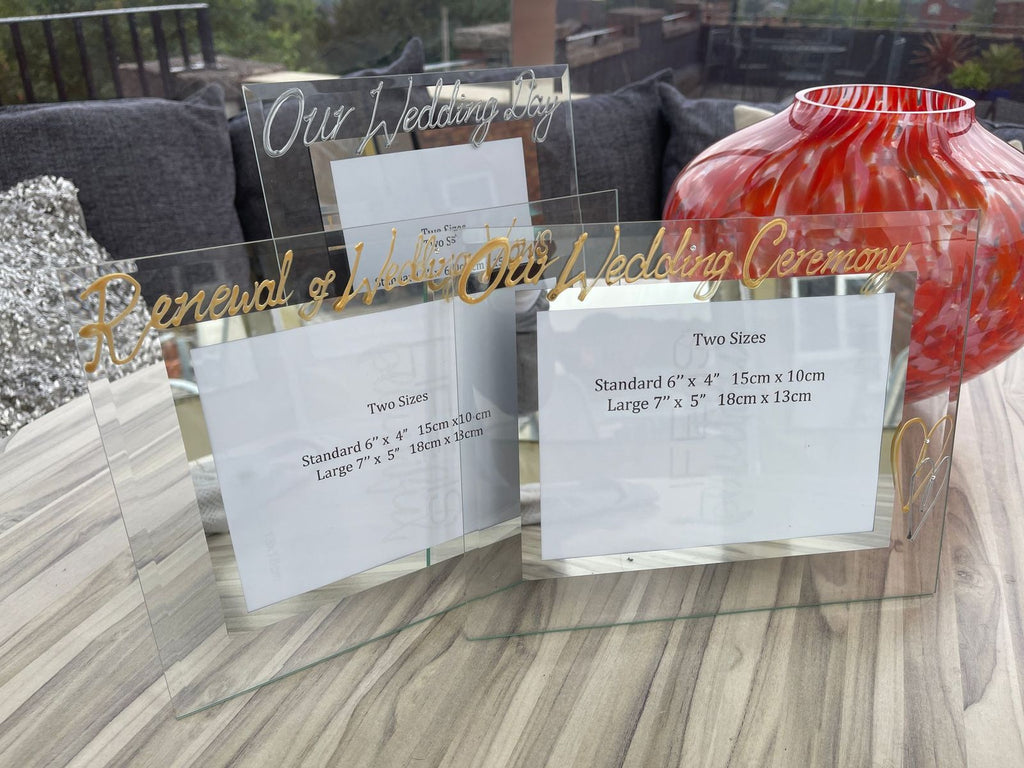 Having a fabulous wedding day or you could be renewing your wedding vows. Capture those memories with our hand painted gifts. We have signature plates - plates signed by the guests then baked in the oven at home for a long lasting memento - and various drinking glasses and photo frames.
If you want the wording changed e.g. Mr and Mr or Mrs and Mrs just put the details in the layout notes when ordering (no difference in price of course!).
You may want a range of gifts with your wedding designs or in different colours to our suggestions, just contact us we paint everything here in house at our studio in Stoke on Trent and welcome special commissions.