Frida Kahlo & Salvador Dali Gifts
Frida Kahlo & Salvador Dali Gifts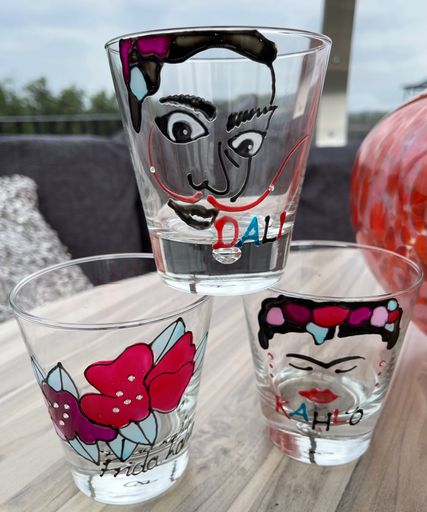 Frida Kahlo 
iconic Mexican artist painted many portraits, self-portraits, and works inspired by the nature and artefacts of Mexico. Inspired by the country's popular culture her paintings often had strong autobiographical elements and mixed realism with fantasy. 
 Dali was a Spanish Surrealist artist renowned for his technical skill, precise striking and bizarre images in his work. 
 We have created a range of hand painted glasses set with Swarovski® crystals gin and tonic, wine and a new water glass also, printed mugs, tins and coasters all a homage to Frida complete with her famous mono brow and crystals in Dali's signature moustache.