Xmas Gifts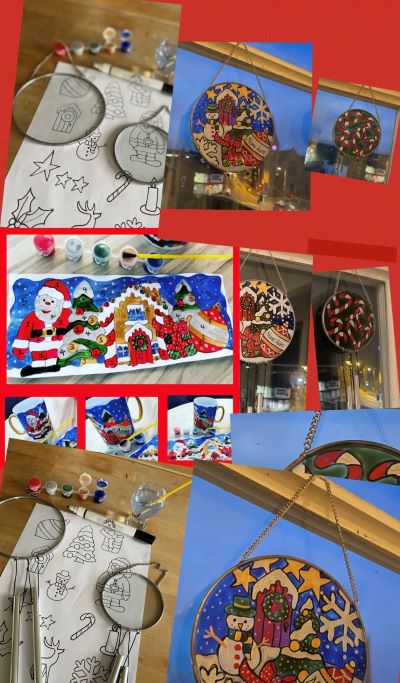 XMAS GIFT IDEAS
 NEW 
NEW NEW 1 pint fine bone china mugs, glass paint your own wind chimes and window hangers.
Our Xmas signature plates are a lovely way to create memories. Family and friends sign the plate around the table with the special pen provided after 24hrs or more bake in the oven to seal the plate for a beautiful memento.

Add personalisation to make plate extra special , you can also buy plate stands to display your plate.
Xmas Gifts