25th - 29th Wedding Anniversary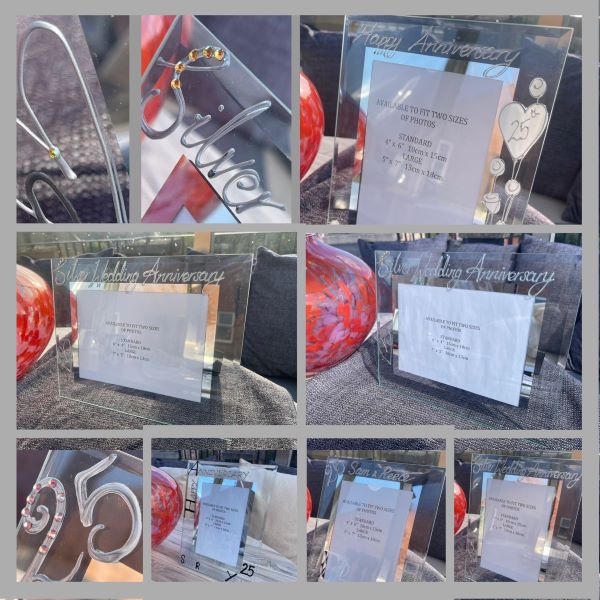 25th Silver Wedding Anniversary 
The traditional gifts for the 25th Wedding Anniversary is silver. Our beautiful hand painted gifts include:
Photo frames in two sizes with designs featuring hearts and flowers, crystals and bold black/silver 
Pairs of wine, champagne, gin and tonic glasses and fine bone china mugs
Our signature plates
Make your gift extra special add personalisation and if you want a customised exclusive range just email us we are very good at creating !!
In our collection we also have photo frames for 26th -29th wedding anniversaries
25th - 29th Wedding Anniversary