30th - 34th Wedding Anniversary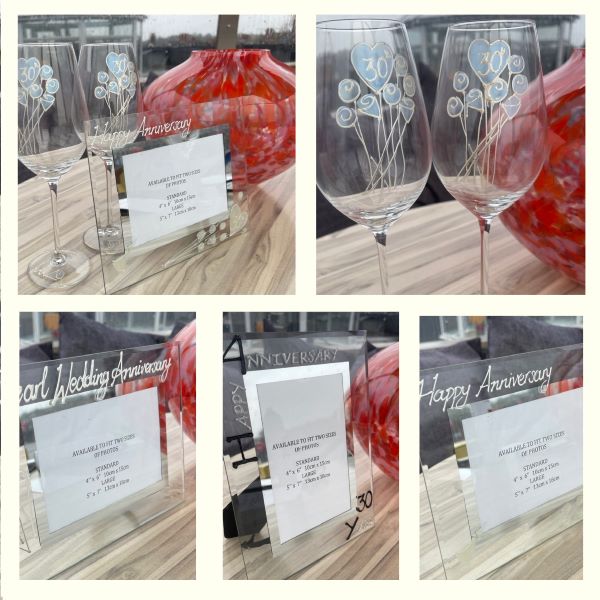 The Pearl Wedding is more commonly known as the 30th wedding anniversary. Three designs: our hearts and flowers delicately painted in pearl relief with infills gentle pearl,

 contemporary black and silver 3D and a crystalled range.
Fine glass wine, champagne glasses, fine bone china mugs, clear glass photo frames and signature plates, these are plates that come with a special baking pen - friends and family sign the plate, after 24 hrs bake in the oven at home for less than an hour for a really personal memento of a very special occasion.
Our other wedding anniversaries celebrated here  with photo frames are: 31st (Timepieces), 32nd(Transportation), 33rd (Amethyst) and 34th (Opal)

30th - 34th Wedding Anniversary