Wedding Gifts for Couples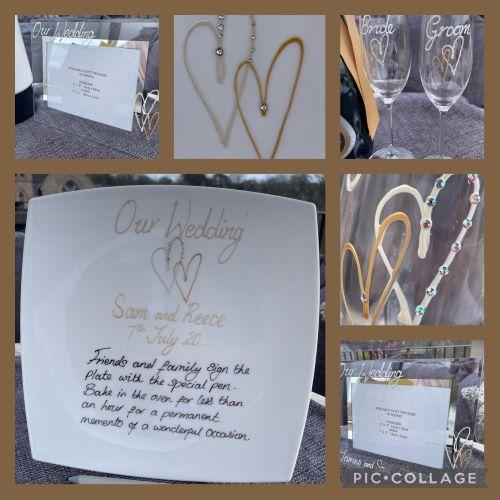 We have sold our signature plates for many years they are a great addition to a wedding. All the guests sign the plate there's lots of room (both sides can be used) with the special pen provided. After 24hrs or more the plate can be baked in the oven for less than an hour to give you a lovely memento of a special occasion. 

All our plates are hand painted in our studio and if you want a colour to sit with your theme we can do that for you, usually at no extra cost. And, add the couple's names and date to make your signed and sealed plate extra special. 
Wedding Gifts for Couples