Grandparent and Grandchildren Gifts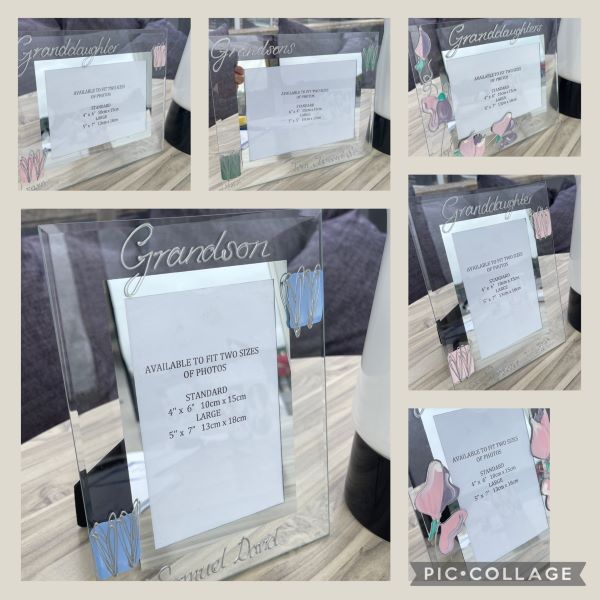 Our family gifts range is featuring our grandchildren photo frames which include Grandson/s, Granddaughter/s and Grandchildren . All hand painted at our studio in Stoke on Trent ,lined in 3D silver with infills of colour. 
And, you can add personalisation, gift cards and gift wrap to make an extra special pressie.
Grandparent and Grandchildren Gifts