Paint your own kits at home
Paint your own kits at home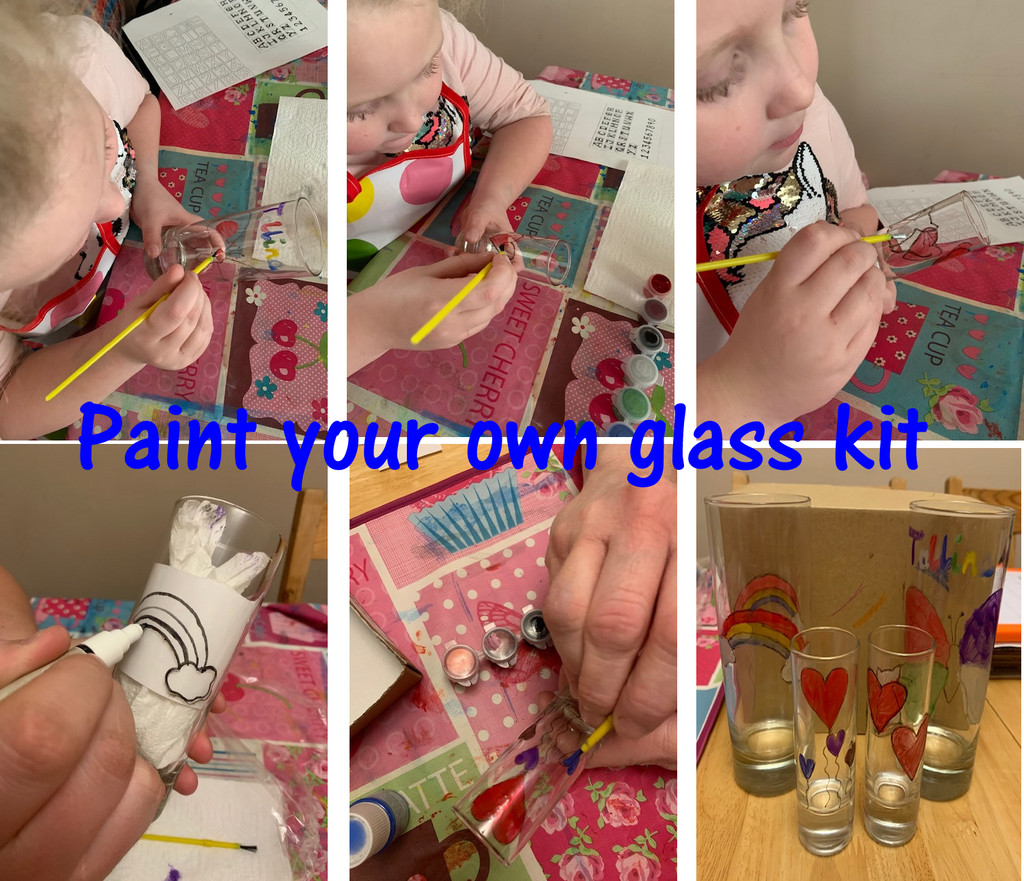 Last week we launched our new ranges of paint your own craft kits - something for any of us to do in this mad corona virus/ Covid 19 world.
ideas and instruction sheet
You could paint a mug or glass for yourself, for someone else paint with a child for mummies, daddies grandparents eg or give the kit as a gift to someone who loves arts and crafts.
the tag 
The images shows Tallina, Reece, Jay and Jordy with their glasses they painted over the weekend don't they look great?
Happy Crafting!