Paint your own kits
Paint your own kits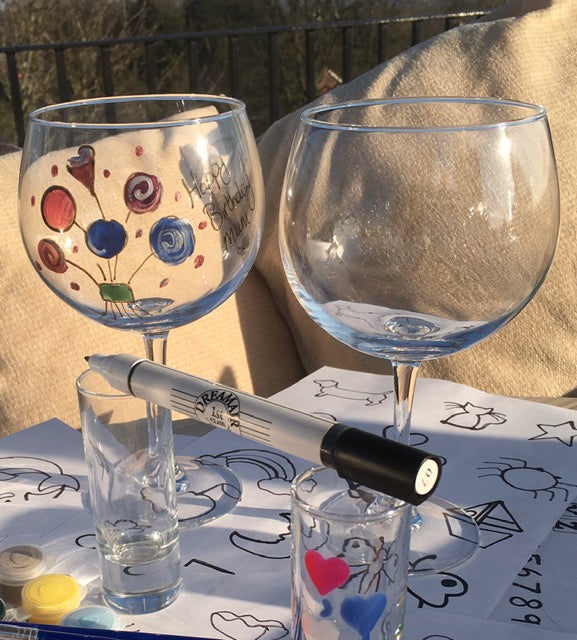 A great selection of Paint Own Mug Kits available from 1 - 10 pack size of mugs and selections of glasses . The pack includes paints, paintbrush(es), mug(s), glasses stencils an ideas and instruction sheet.
You could paint a mug or glass for yourself, for someone else paint with a child for mummies, daddies grandparents eg or give the kit as a gift to someone who loves arts and crafts.
We use the fines paints supplied by Pebeo - the same as we use on our ranges - when your mug is airdried (min 24hrs) bake in the oven at home for a hand washable mug.
On the single and pair packs of mugs we have added raffia and a tag no need to buy gift wrap use the box,wrap around the raffia and write your message on the tag. Perfect!