Designed Something NEW in our Black and Silver Wedding Anniversary Range
Designed Something NEW in our Black and Silver Wedding Anniversary Range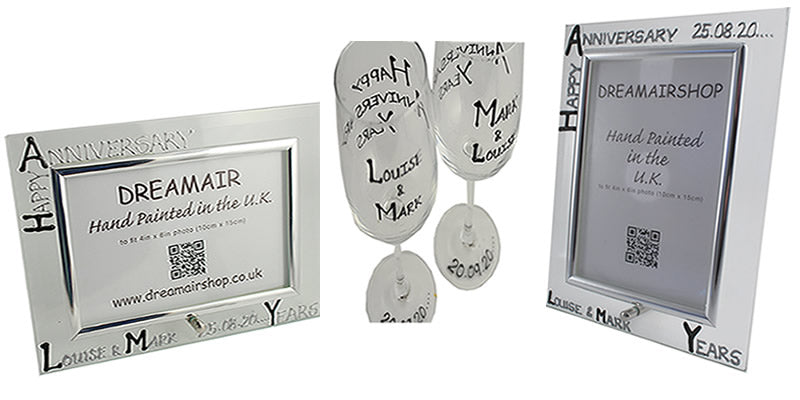 Here @dreamair we can paint any year anniversary for you starting from £9.95. You can then make it an extra special gift by adding personalization to your gift. Usually we recommend a name and a date i.e Louise & Mark 25.08.20...
Something New!
Having brought new equipment where we have been pressing various designs onto coasters we thought that it would be a lovely touch to include a matching set of coasters to go along with a set of wine glasses. The Coasters can also be purchased as a gift by themselves. 
This range comes in the following anniverary years 1, 5, 10, 11, 15, 20, 25, 30 and 35. Looking for another year? then get into contact with us, and I am sure we will be able to help you. 
Wanting to purchase your own set then click on the anniversary numbers above to be able to buy and maybe even personalise your own coaster and wine set?