Our Sport Range here at Dreamair
Our Sport Range here at Dreamair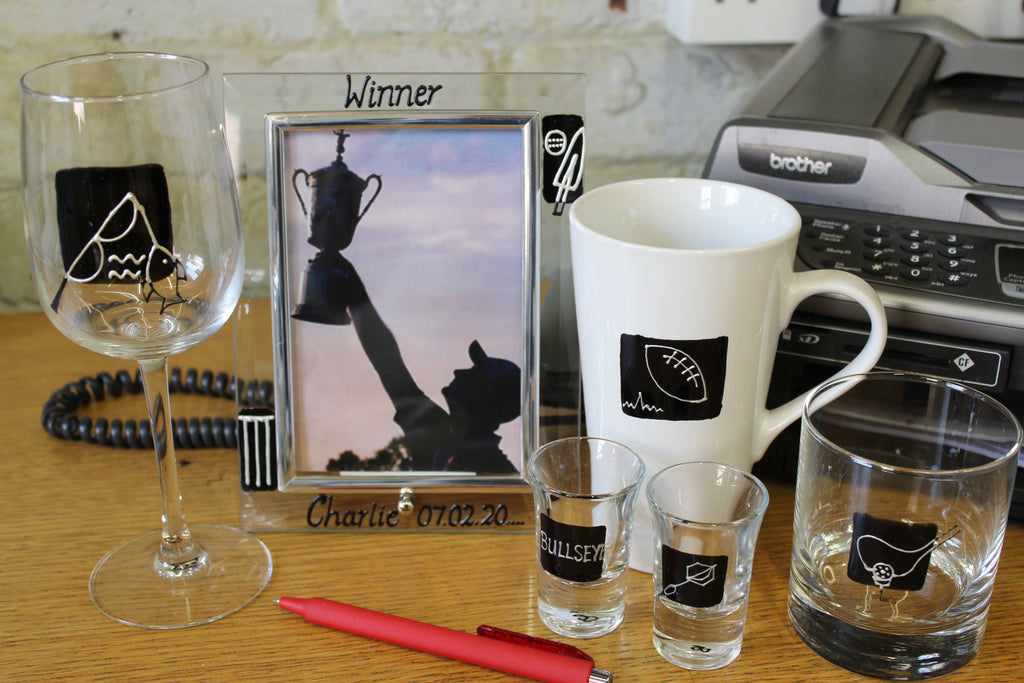 Our sport range designed and hand painted in bold relief with infills of colour at our studio in Stoke-on-Trent. Our range includes: rugby, golf, fishing and darts. Photo frames, wine glasses, shot glasses and pint glasses are some of the examples we sell within this range.
These products are perfect as a Birthday, Christmas, Mother's Day, Father's Day and Sport Trophies. And, all can be personalised.
If there any sport you would like to see represented. Then click here to contact us, and I am sure we will be able to do something for you.