Wedding Day Gifts
Wedding Day Gifts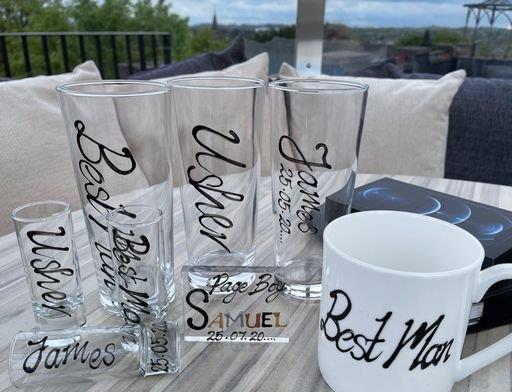 Have a fabulous wedding day and ensure you capture those memories with our hand painted gifts. This week we are featuring gifts for the Page boy, Best Man, Ushers, Groomsmen and Bridesmaids.
Various drinking glasses and photo frames. Some of our photo frames are now available in two sizes: we have standard 6"/4" and our new larger size 7"/5".
You may want a range of gifts with your wedding designs or in different colours to our suggestions, just contact us we paint everything here in house at our studio in Stoke on Trent.