Wedding Anniversary Gifts
Wedding Anniversary Gifts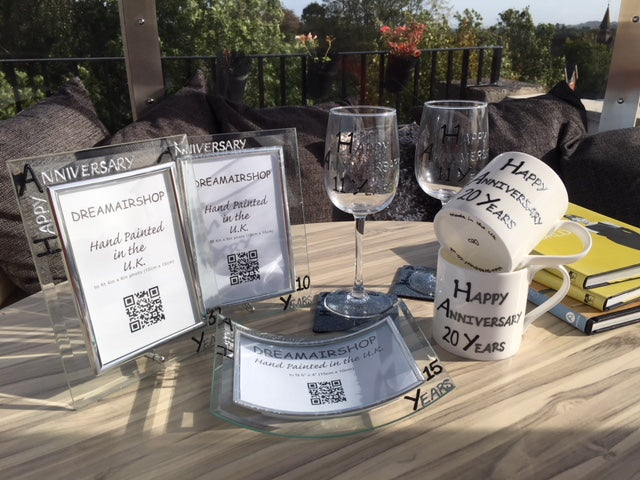 At Dreamair we sell a lot of special gifts for Wedding Anniversaries. This week we are featuring our stylish, bold black and silver design in a deep relief - you can feel the difference. Available as photo frames, fine bone china mugs, wine glasses and coasters. We have anniversaries from 1 year to 70 years, a best seller for us is 37 years!!! which is Alabaster Anniversary and as with all our gifts personalization can be added also.
As well as saying Happy Anniversary in English we also have Joyeux Anniversaire (French), Feliz Aniversario (Spanish), Felice Anniversario (Italian), Frohes Jubiläum (German). 

Interesting Fact: 1915 Stonehenge was sold at auction to Mr C H Chubb for £6,600 as a present for his wife. Mr Chubb presented it to the nation three years later as his wife didn't think it suited her.