Sweet Pea Gifts
Sweet Pea Gifts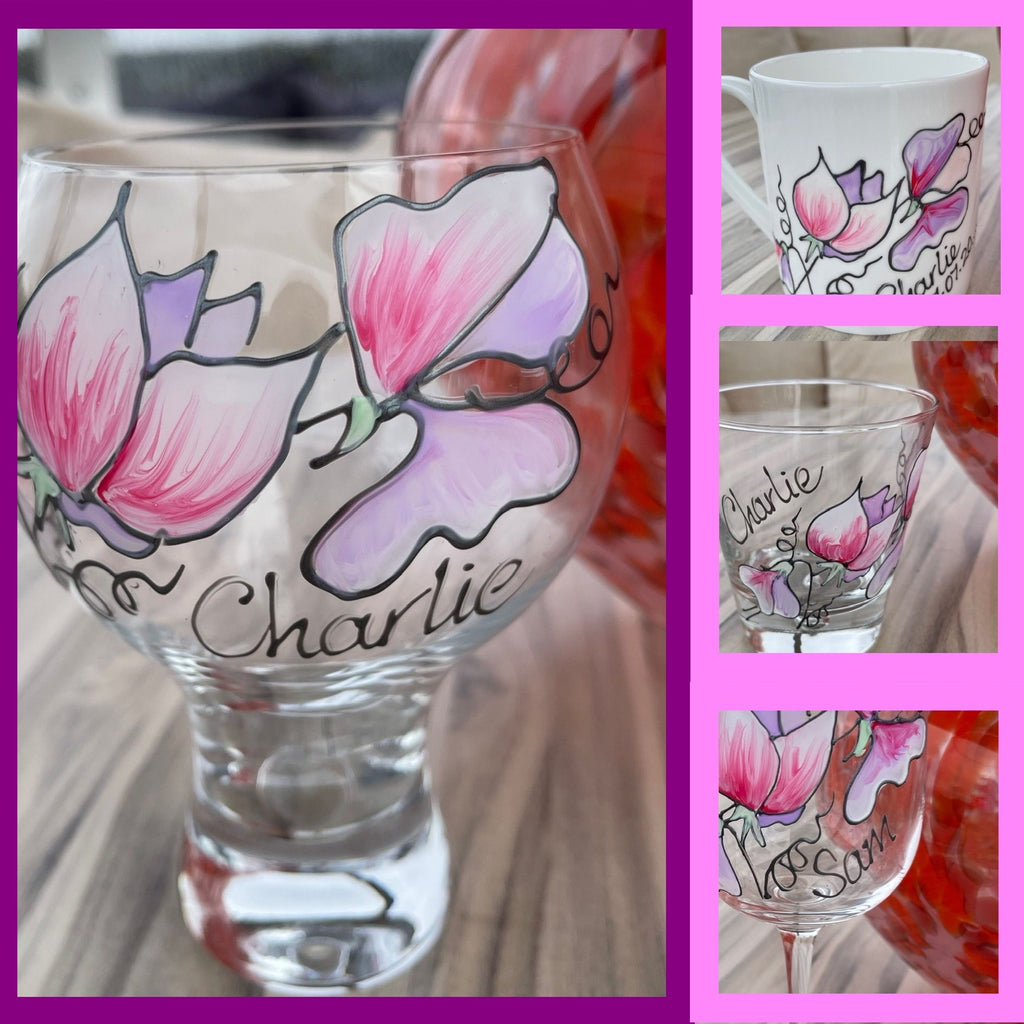 Sweet Pea Gifts
Subtle blended pastels expertly hand painted in soft silver 3D:gin glasses, photo frames wine glasses and fine bone china mugs all hand painted in our studio in Stoke on Trent.
Perfect partners  in our floral ranges which include :Daffodil, Snowdrops, Poppies, Shamrocks and Bluebells. 
And, make your gift extra special with personalisation.