Sweet Pea Gifts
Sweet Pea Gifts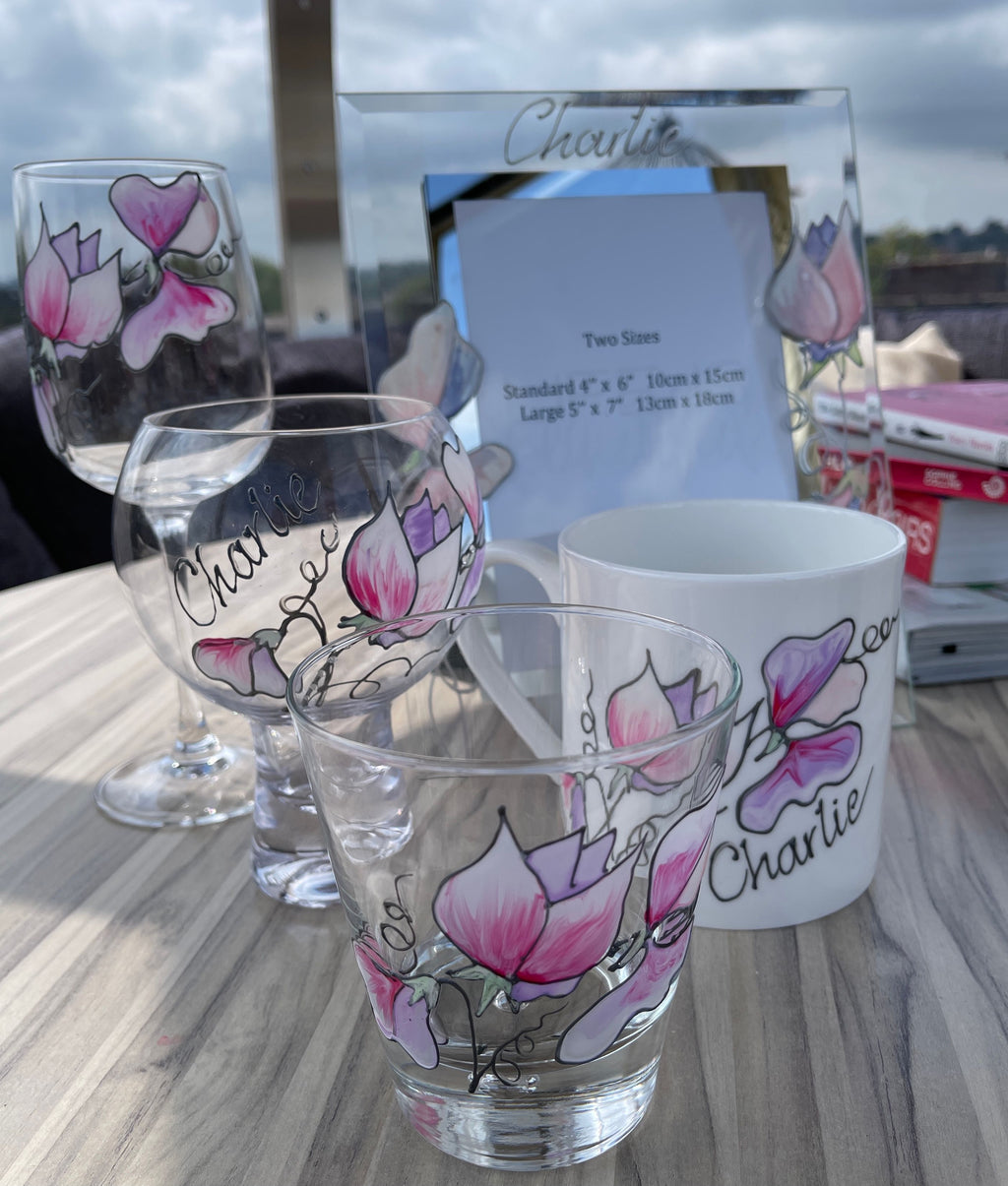 Sweet Peas are coming into bloom - new styles include our best selling 1 pint fine bone china mug and gin and tonic/wine glass - skilfully hand painted in 3D with infills of colour.

Our range of hand painted and printed floral gifts also includes: bluebells, daffodils, poppies, snowdrops and shamrocks all available on wine glasses, fine bone china mugs, photo frames and coasters.
 Lined in 3D with gorgeous infills of carefully blended pastels all hand painted at our studio in Stoke on Trent. The gin and tonic glass encrusted with Swarovski® crystals

As with all our gifts we can personalise them with names, dates or messages.