Painting Craft Kits
Painting Craft Kits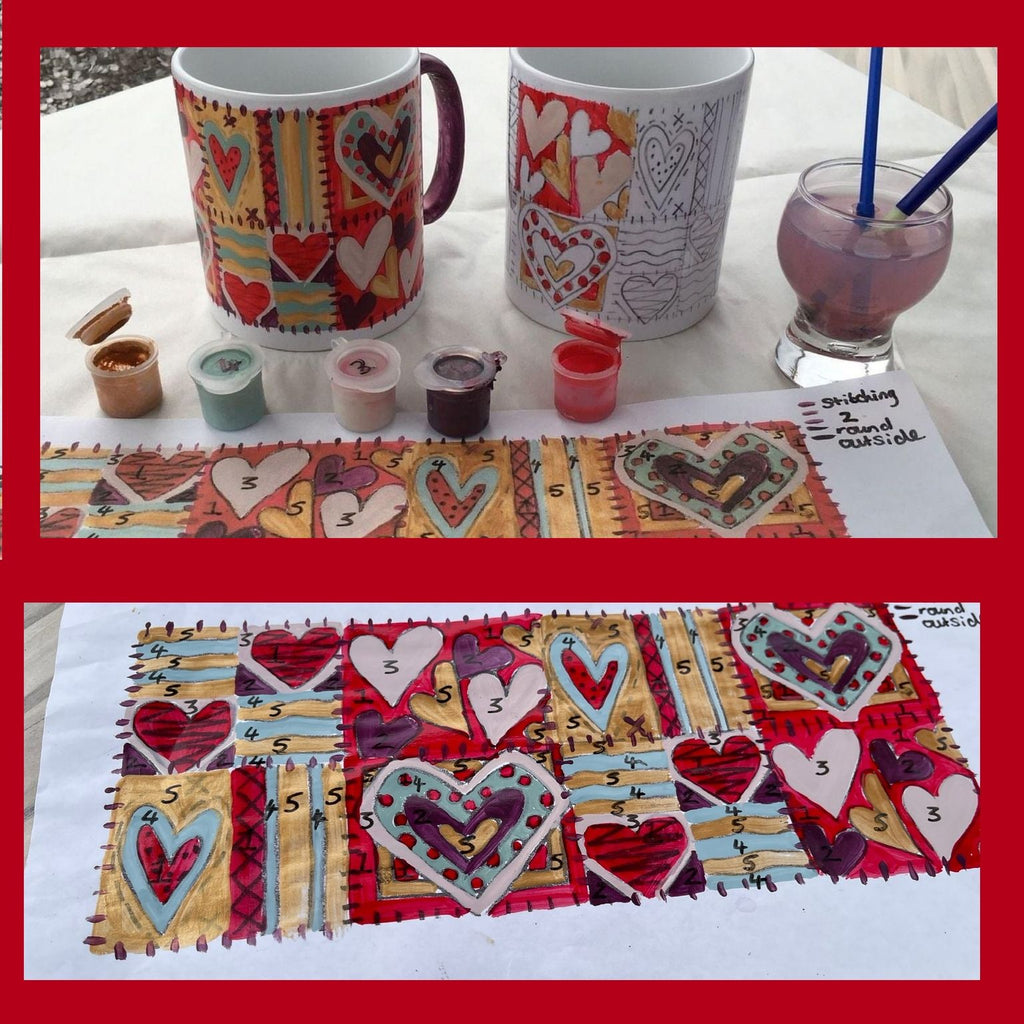 Painting Craft Kits
We have a great selection of craft kits which are suitable for adults and/or children (age 7 upwards). All of our kits use the finest quality Pebeo paints - we use them on our own glass and China.
Featured is our Patchwork Quilt kit (probably our most challenging!) one of 12 painting by numbers kits including much easier dinosaurs, mermaid and angel fish.
We supply you with the printed mug, paints. brushes, colour coded guide and easy to follow instructions. After painting you bake the mug in the oven and you have a gorgeous hand washable creation!
Treat yourself or give a great pressie for Xmas, birthdays, Mothers Days Fathers Days or just a cheer you up gift to a close friend.