Our magnificent stag door knocker
Our magnificent stag door knocker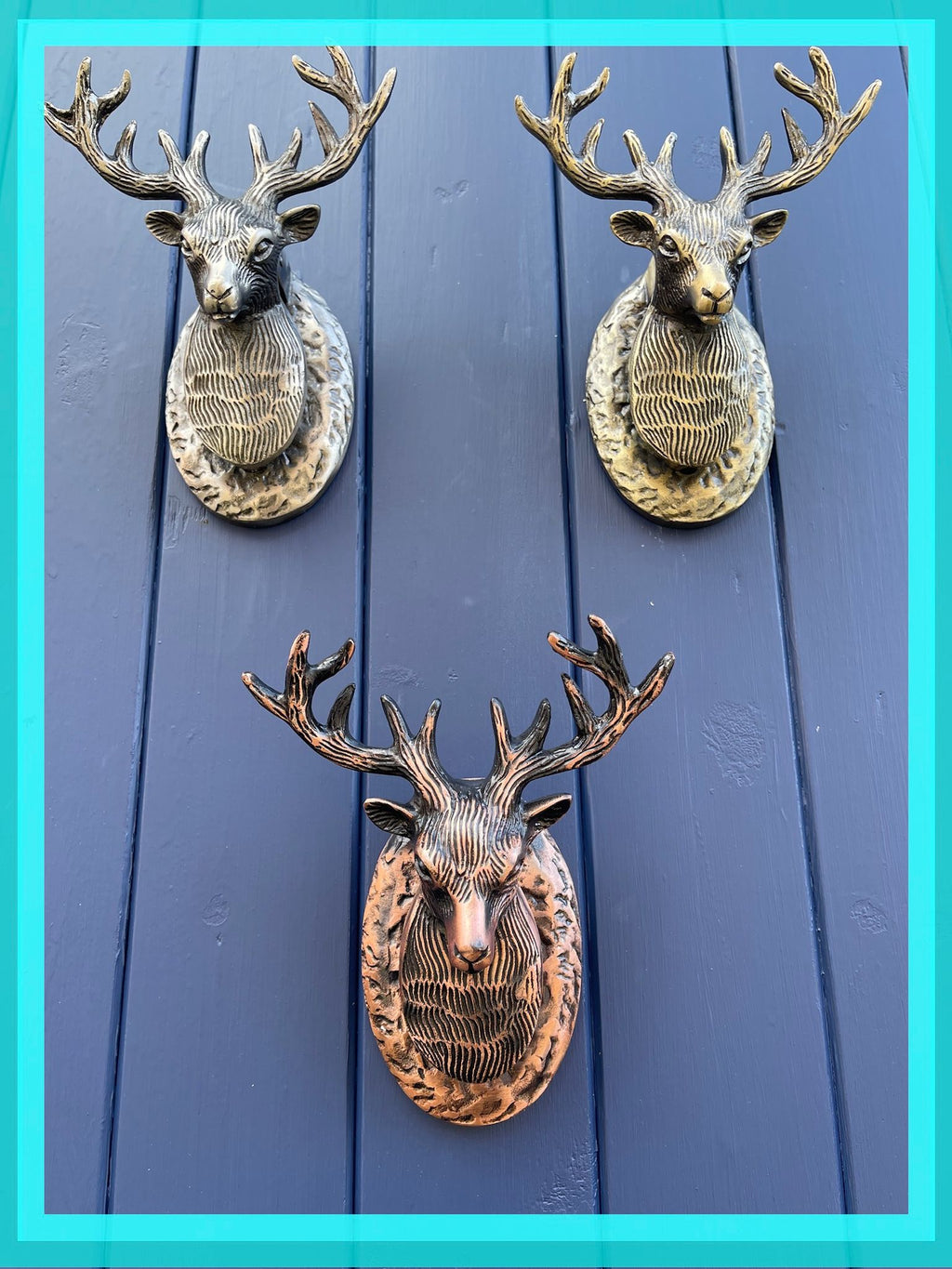 Our magnificent stag door knocker is one of our best selling door knockers tied with the Highland Cow or "Coo" as they call it in Scotland.
Designed by Dreamair in the UK. Manufactured to a very high quality cast iron with 3 powder coated finishes: antique brass, gunmetal silver and red copper . Complete with screws to fit to your door. Will fit onto all doors including composite and traditional wood.
A lovely way to update your front door and a wonderful housewarming and wedding gift idea.