New Trucker Enamel Mug
New Trucker Enamel Mug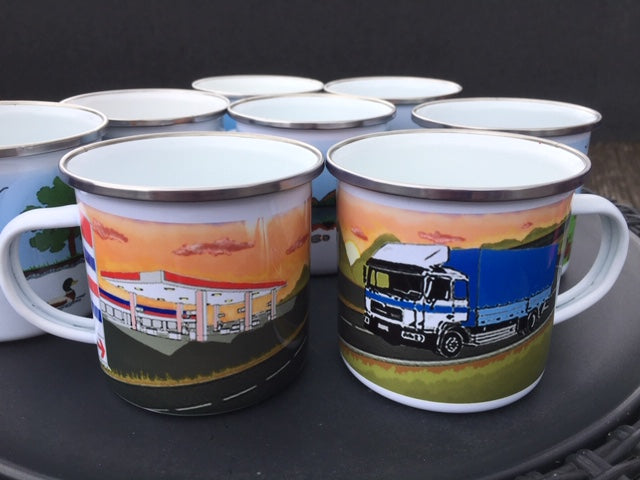 A new addition to our enamel/tin mugs range. A trucker mug added to motorhome, camper van and narrow boats in our 'transport section'. An outdoor indoor retro style enamel mug coated with a bright white enamel, each cup is edged  with a silver rim now larger holding 12 fl oz. All our printed enamel mugs are designed and produced in our studio in Stoke on Trent.

These hand-crafted nature of the Enamel mug each product will differ slightly and is expected to contain light defects such as dimples, colour blemishes and black dots. These are all classed as acceptable defects and should be considered before purchasing.

Hand wash only and immediately dry thoroughly as rust spots may occur. This is an inherent characteristic of enamel mugs.