New Photo Frames
New Photo Frames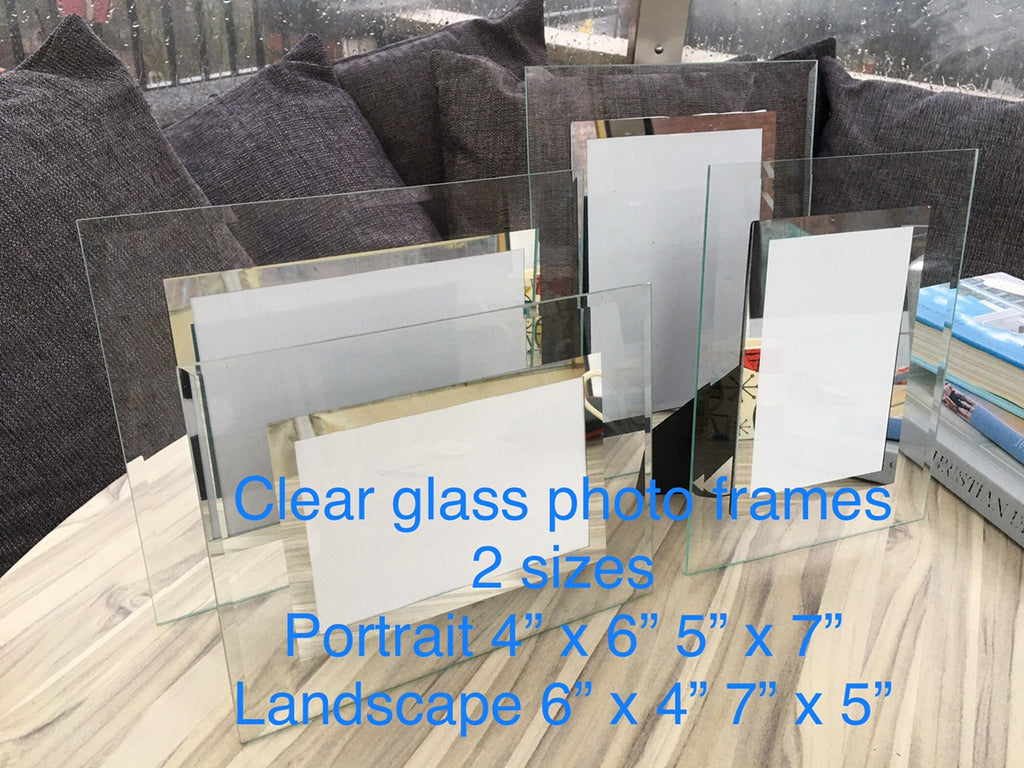 We have always offered undecorated  ranges of drinking glasses and mugs. We are now offering our photo frames in singles, packs of 2 and 3 .
All our hand decorated frames have only ever been one size to fit a
4" x 6" (portrait/vertical)  or 6" x 4" (landscape/horizontal)
We have introduced a new size, a larger
5" x 7" (portrait/vertical ) or 7" x 5" (landscape/horizontal)
These frames are really flexible you can position them horizontally or vertically.
We are gradually putting the larger size as an option on all our existing hand painted ranges. If you would prefer the larger size and the larger option isn't shown just email us and we will put the option on the site for you.