New Paint Your Own Craft Kits
New Paint Your Own Craft Kits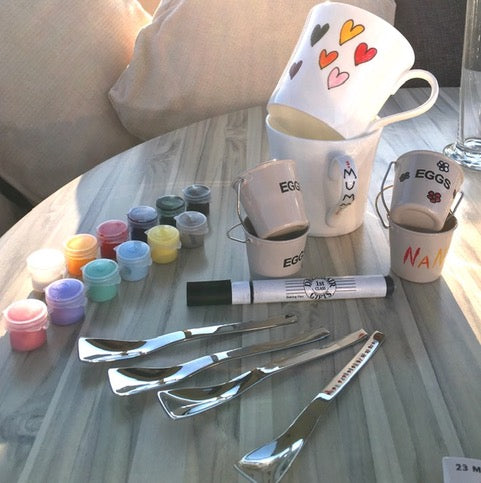 We have put together 2 new unusual porcelain craft sets, that can be hand painted, after painting dry for 24 hrs, put it in the oven at home for less than an hour and it will be hand washable.
So many gift ideas: you can create the set and use for yourself, paint to give as a gift for someone special, give the set as a gift to someone who will enjoy painting the set for themselves or as the paints are safe, you could paint the set with a child to give as a gift to someone special in the family - great gifts for grandparents, godparents, mummies, daddies, aunts and uncles to name just a few
Outline with the baking pen, paint, air dry for 24hrs then bake in the oven at home.
We would love to see what you end up doing please email me mair@dreamair.co.uk send photos we would love to put them in our gallery.