New Door Knockers
New Door Knockers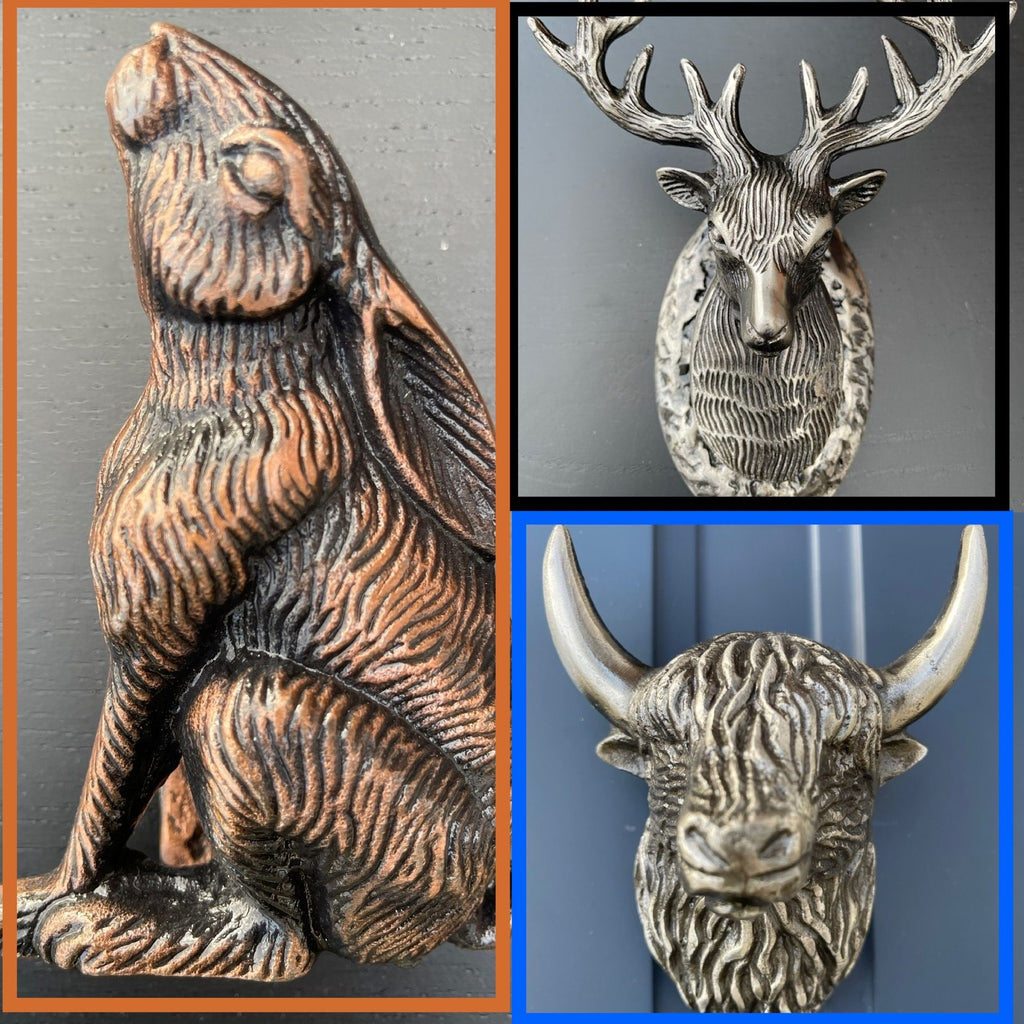 Our new door knockers Stags, Highland Cows and Moon Gazing Hares have arrived and we are so pleased with them, they look even better than the original samples we received.
We started supplying door knockers to stores throughout the UK last year and our new door knockers have just started being sent out to them you may find the number of pre-orders may cause an out of stock.
If you find we don't appear to have stock of the door knocker you want, email us which one you're after and where you are and we will do the legwork and contact any stores that may be nearby and whether they can supply you online too.