Mother, Father and Stepfather of the Bride & Groom Gift Ideas
Mother, Father and Stepfather of the Bride & Groom Gift Ideas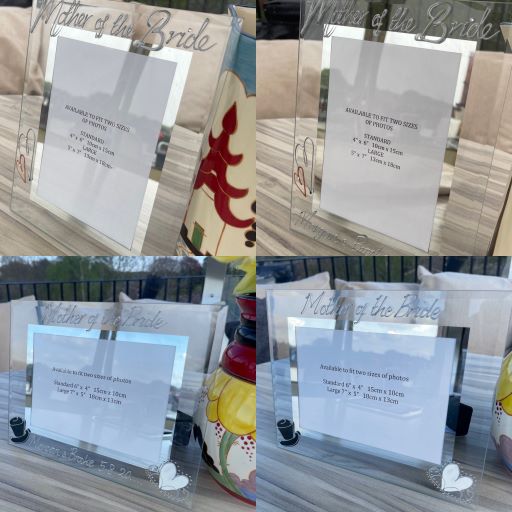 Mother, Father and Stepfather of the Bride frames have had a refresh with new designs and some embellished with crystals.
We have introduced a selection of frames in our new 5" x 7"  13cm x 18cm) size to accompany our standard 4" x 6" (10cm x 15cm).
You may want a range of gifts with your wedding designs or in different colours to our suggestions, just contact us we paint everything here in house at our studio in Stoke on Trent.