Mother and Father of the Bride & Groom Gifts
Mother and Father of the Bride & Groom Gifts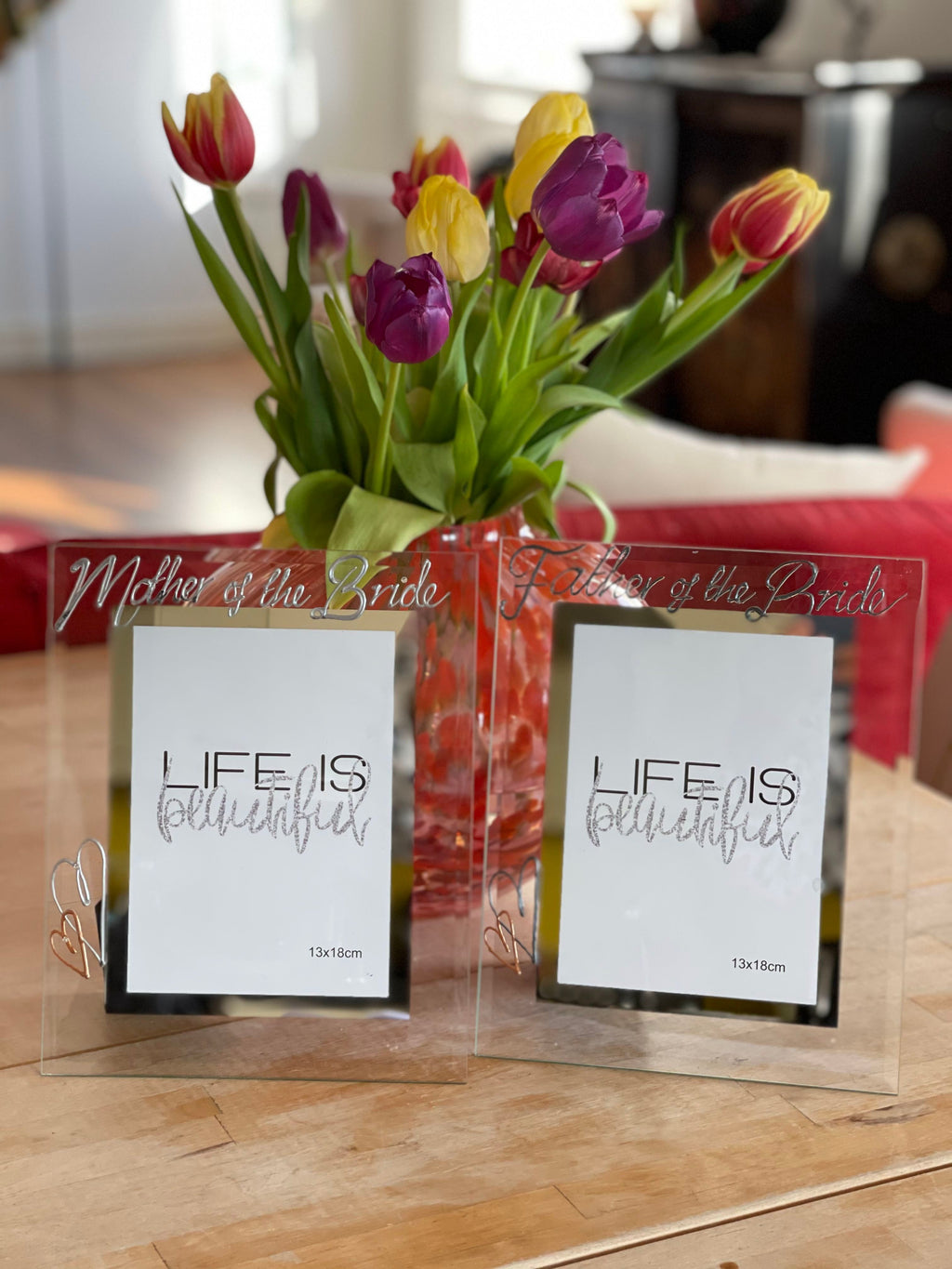 We want to make sure you have a fabulous wedding day ensure you capture those memories with our hand painted gifts. We have signature plates - plates signed by the guests then baked in the oven at home for a long lasting memento - and various drinking glasses and photo frames.
We have gifts for the Bride and Groom, guests, mother and father of the bride, mother and father of the groom, best man, ushers, bridesmaids and many more.
We have introduced a selection of frames in our new 5" x 7"  (13cm x 18cm) size to accompany our standard 4" x 6" (10cm x 15cm).
You may want a range of gifts with your wedding designs or in different colours to our suggestions, just contact us we paint everything here in house at our studio in Stoke on Trent.