Great Grandparents & Grandchildren Gifts
Great Grandparents & Grandchildren Gifts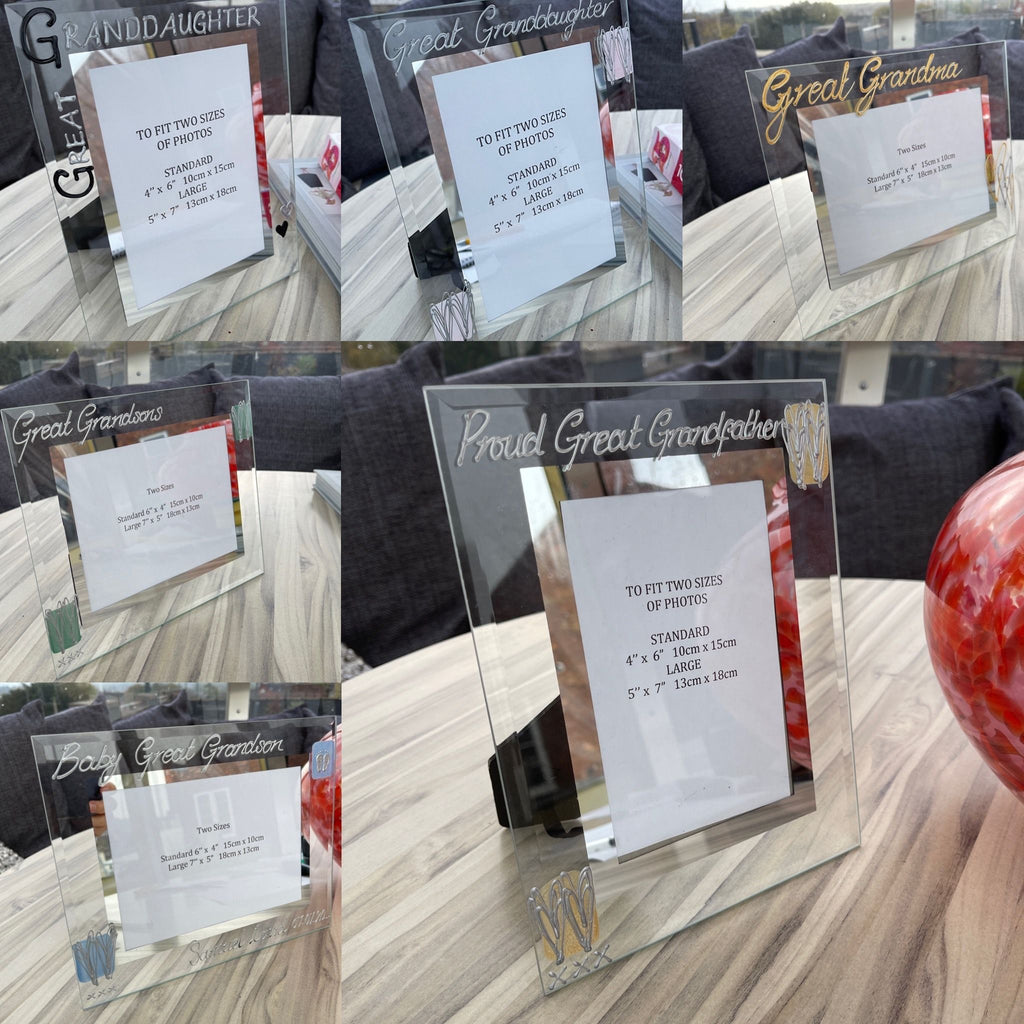 This week we are featuring Great Grandparents including: Great Grandad, Great Grandfather, Great Grandma etc but you may want Nan, Gran, Granny, Gramps there's lots of names out there!
Just choose a frame design you like, put in the layout notes what name you prefer and we can do that for you there's no extra charge.

Great Grandchildren frames include:
Great Granddaughter(s) and Great Grandson(s) frames. These frames sell all year round but especially at Xmas and with personalisation make an extra special family gift.
All our frames are hand painted at our studio in Stoke on Trent and as with all our frames and glasses added personalisation is an option too.