Frida Kahlo Salvador Dali iconic Mexican & Spanish artists
Frida Kahlo Salvador Dali iconic Mexican & Spanish artists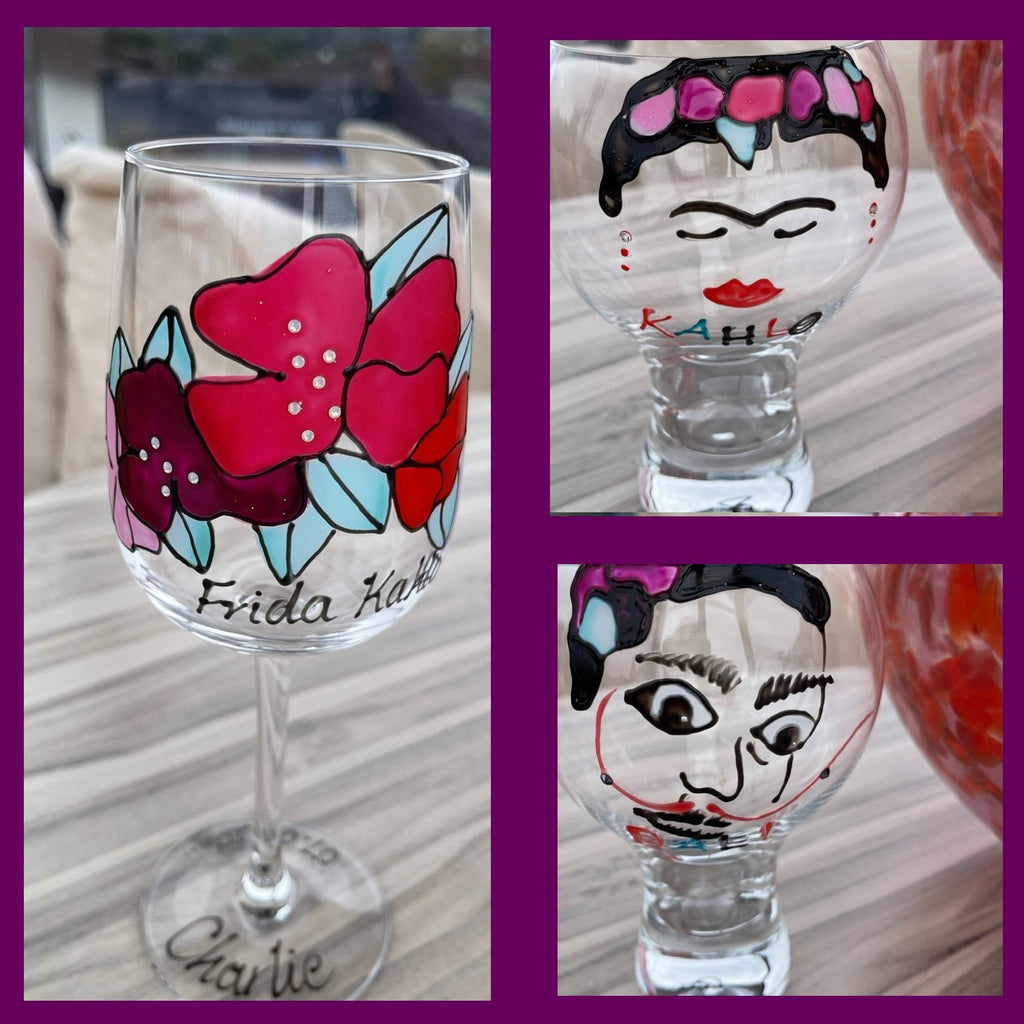 Frida Kahlo
iconic Mexican artist painted many portraits, self-portraits, and works inspired by the nature and artefacts of Mexico. 
 Dali was a Spanish Surrealist artist renowned for his technical skill, precise striking and bizarre images in his work. 
 We have now added a personalisation option to our range of hand painted glasses to make that gift a little bit extra special.