Frida Kahlo & Salvador Dali Gifts
Frida Kahlo & Salvador Dali Gifts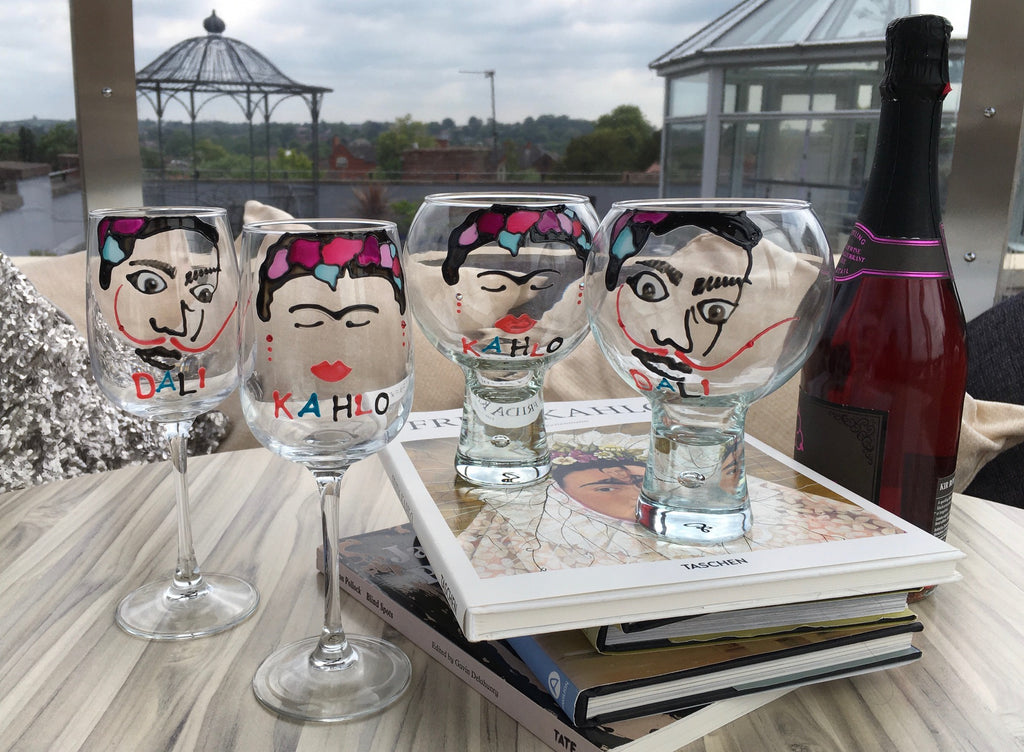 Frida Kahlo iconic Mexican artist painted many portraits, self-portraits, and works inspired by the nature and artefacts of Mexico. Inspired by the country's popular culture her paintings often had strong autobiographical elements and mixed realism with fantasy.
Kahlo's work has been celebrated internationally as emblematic of Mexican national and Indigenous traditions, and by feminists for what is seen as its uncompromising depiction of the female experience and form.
We have created a range of hand painted glasses set with crystals, also, printed mugs, tins and coasters all a homage to Frida complete with her famous mono brow!
Dali was a Spanish Surrealist artist renowned for his technical skill, precise striking and bizarre images in his work. Many of you may have seen his image on the Money Heist - the Netflix tv series - mask . We have put his face on our beautiful "bubble" gin and tonic and classic wine glasses with the added touch as with Frida crystals in his signature moustache!
Why not mix it put together one Kahlo and one Dali glass to create an alternative pair? Gorgeous gin and wine glasses all hand painted set with Swarovski® crystals in Frida earrings and in Dali's moustache!