FREE GIFT WRAP!!!WOOP WOOP !!!!
FREE GIFT WRAP!!!WOOP WOOP !!!!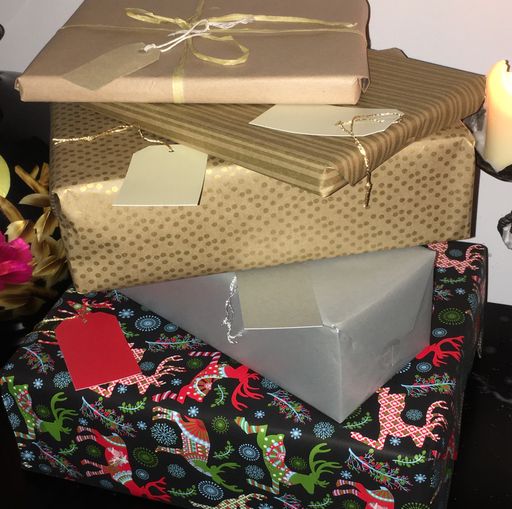 Celebrations: milestone birthdays, wedding anniversaries, new introductions to the family go on all the year round. It's been a hard few months for most of us and we can't always hold or travel to those special events involving our loved ones.

At Dreamair we already offer you - our subscribers -10% off (just put DISC10 into your promo code)- shipping to a different delivery address and gift card. We are now adding FREE GIFT WRAP on ALL our lovely products.

Xmas is looming and we can take a lot off your plate by sending gifts that you buy from us beautifully wrapped and posted to wherever you want with any message put on the gift tag. Alternatively, we can send you the wrap and tag in with your gift.
There are four choices of giftwrap:
Happy Reindeer with options of green, red, pearl or cream tag (no need to specify we will put one on)

Pearlescent Silver with silver tag

Double Sided Eco Spot/Stripe made from recycled paper with pearl tag

Traditional brown wrap with raffia and luggage label tag.
All you have to do is tell us in the layout notes what wrap you want
1, 2 and 3 is heavy duty paper with gorgeous quality pearlescent gift tags and all the paper is recyclable.
So how to take advantage? Just place your order, in the layout notes tell us what gift wrap you want on which gift and whether you want it wrapped by us or we will put the wrap in the box. If you want a few gifts going to different addresses just put the delivery address as yours and put the details in the layout notes or a separate e mail.
Any queries just email us sales@dreamair.co.uk
We will be sending this email out as well as our usual ones with gift ideas, please don't unsubscribe it's just reminding you of our offer which lasts till end Dec 2020.