Festive Gin Glasses & Baubles
Festive Gin Glasses & Baubles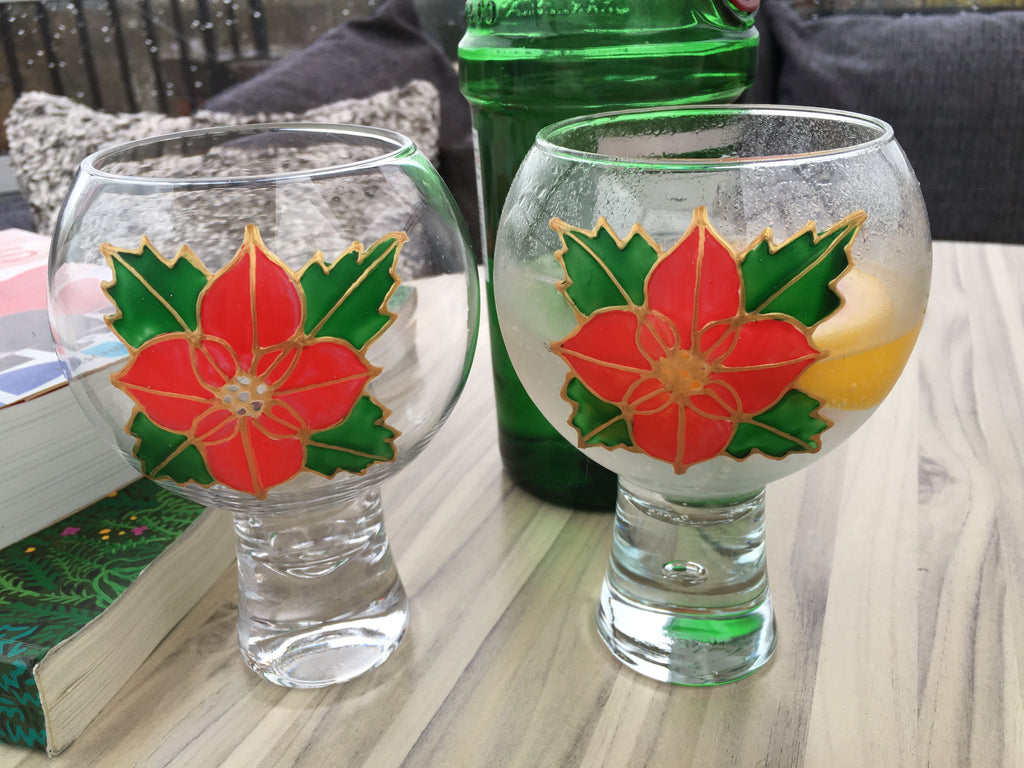 Festive Gin and Tonic Glasses

A Happy Thanksgiving to all our friends across the pond, a different one than usual this year and for us in the U.K., we are going to have a very different five days of Xmas.
We have put some new festive designs on our best selling gin and tonic glass: the traditional red poinsettia and a gold or silver garland.
Available to buy as singles or pairs they would look lovely on your Xmas table or buy as a gift for someone else's !
The glasses are all hand painted by us in our studio.
If you wanted a different colour combination, we could do that for you no extra cost just email us mair@dreamair.co.uk


Festive Baubles

Also a lovely addition to your festive decorations we have some gorgeous glass baubles which include: Baby's 1st Xmas, Teacher and personalised baubles in a range of colours.