Exporting online
Exporting online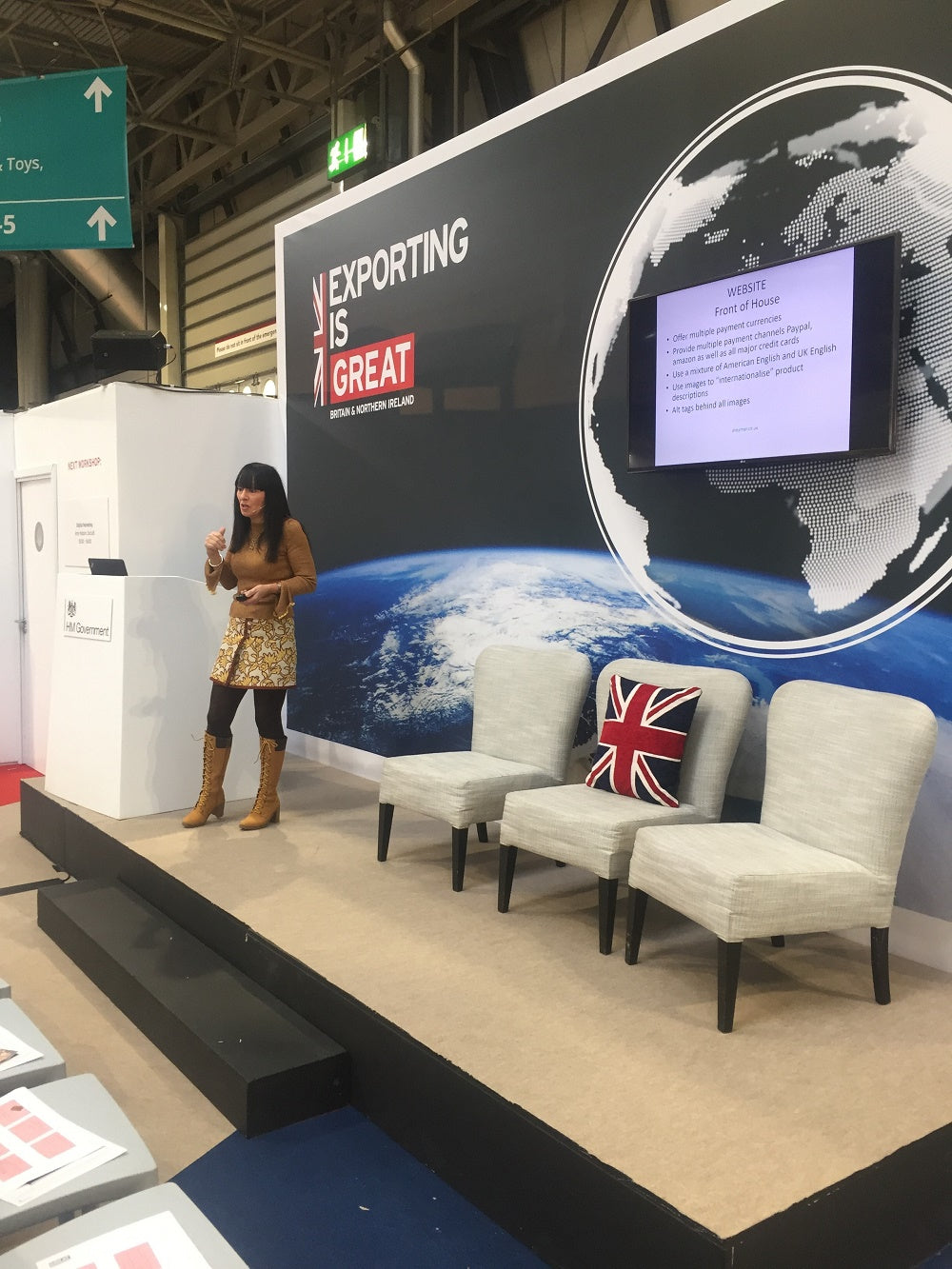 The Dreamair Exporting Experience
 At Dreamair we sell hand painted glass and china plus a selection of printed sublimation products, all from our studio in Stoke on Trent mostly based around special occasions offered with personalization.

From selling at trade fairs to independent businesses we are now a totally online business selling through multiple sales channels all over the world. It started with a card dropped into to us at a trade fair from Amazon looking for traders to sell products on their platform. From there we moved into other sales channels including developing and upgrading our own website. What are the advantages to us of selling online? Extra incremental sales, improved cash flow, the ability to sell all our ranges and immediate new product testing.
Through the Department for International Trade (DIT) we had a visit from a digital trade advisor who looked at our website and highlighted several areas to improve. The DIT also provided export masterclasses offering invaluable help around the research of culture and languages, improving your website and the use of social media to improve brand recognition.
We usually attend Spring Fair to identify trends in home décor for our ranges, but this year we also had the opportunity to talk about our exporting journey at the DIT Export Theatre. We discussed how to set up your business to make it export ready and how to assess the right markets to target using international e-marketplaces. We've found that by establishing an international profile with digital marketing and social media our exporting has grown hugely, and now over 50% of our business is through selling overseas.
We sell on Amazon with Fulfilled by Amazon (FBA) and Fulfilled by Merchant (FBM). FBA is very successful for us and we sell into Europe with FBA from the UK. We also sell on Amazon in the USA on FBM and FBA including our products that are translated into Spanish. We use Web Interpret which has translated our products into foreign languages for us, improving sales in Europe and exposing our products to Australia, Canada and the USA on selling platforms Ebay and Amazon where we have not had a sales presence before - highlighting Australia as a market we need to expand into.

The front end of the website offers payments in multiple currencies and multiple payment channels including Paypal and Amazon pay. We have "internationalized" our lifestyle images showing sizes in imperial and metric measurements and using American and English spellings. Behind the scenes we have cultivated a customer list via subscriptions to a newsletter, improved Search Engine Optimisation (SEO) using Google Webmaster tools and incorporated Google Analytics.
Our social media representation is on Facebook, LinkedIn, Pinterest, Twitter Instagram, Google and our blog. We regularly post on all these channels and can see increased activity on our website after publishing.