NEW SIZE BIRTHDAY PHOTO FRAMES @ DREAMAIR
NEW SIZE BIRTHDAY PHOTO FRAMES @ DREAMAIR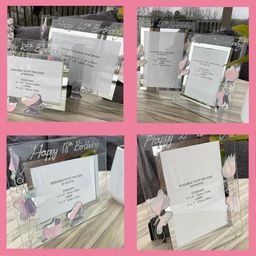 NEW SIZE BIRTHDAY PHOTO FRAMES

We are gradually introducing a new size in our best selling birthday photo frames . We now have a 7" x 5" (18cm x 13cm) landscape frame and a 5" x7" (13cm x 18cm) portrait frames. 
Our frames are hand painted in our studio in 3D with infills of colour and can be personalised with names and dates.