Baptism, Confirmation and Holy Communion Gifts
Baptism, Confirmation and Holy Communion Gifts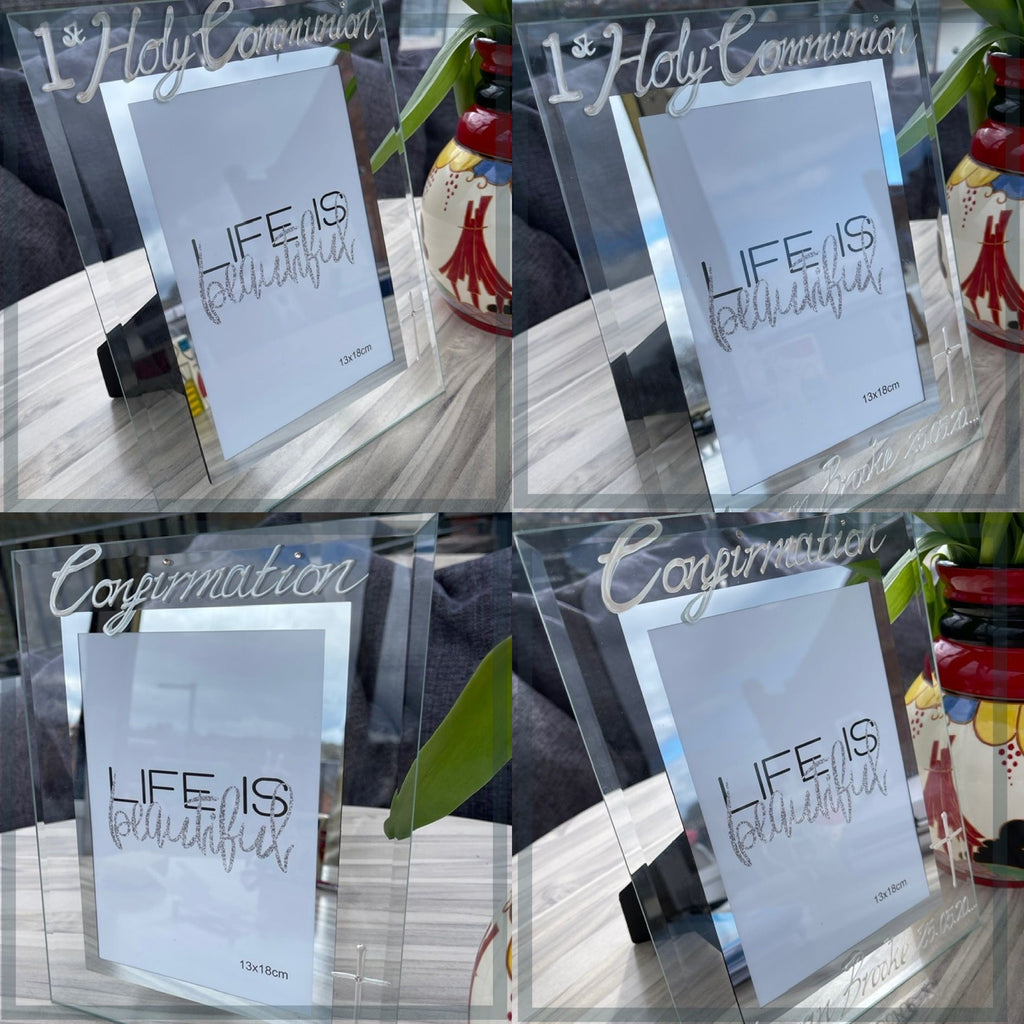 Baptism, Confirmation and Holy Communion Gifts
A lovely way to remember the perfect day featuring a 1st Holy Communion or Confirmation photo frame.  Hand painted in a classic design using 3D liner,
encrusted with crystals from Swarovski® 
you can feel the difference.
Our photo frames and signature plates are beautiful hand painted mementos of  a very special occasion hand painted at our studio in Stoke on Trent in the U.K. and can be personalized with name and date.