55th Emerald Wedding Anniversary Gifts
55th Emerald Wedding Anniversary Gifts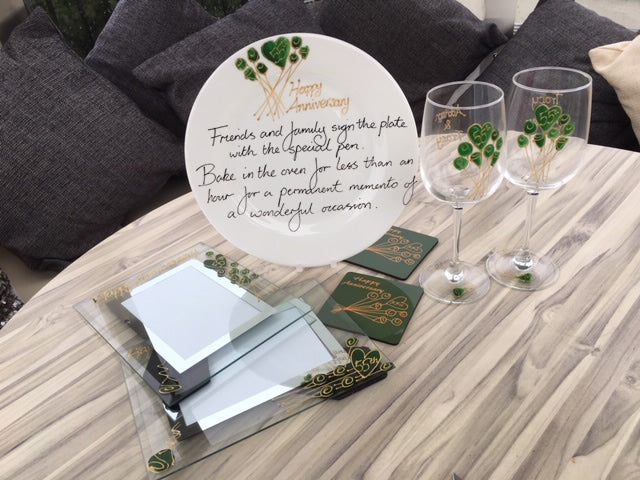 The 55th Wedding Anniversary is also known as the Emerald Wedding Anniversary. We have a beautiful range of hand painted and printed gifts for the couple celebrating this milestone event.
Gifts include: china mugs manufactured in the UK, wine and champagne glasses, photo frames and signature plates all hand painted at our studio in Stoke on Trent. We also have a lovely pair  printed coasters in the same design .
Personalisation can be added to all these lovely gifts.