50th BIRTHDAY PHOTO GIFTS
50th BIRTHDAY PHOTO GIFTS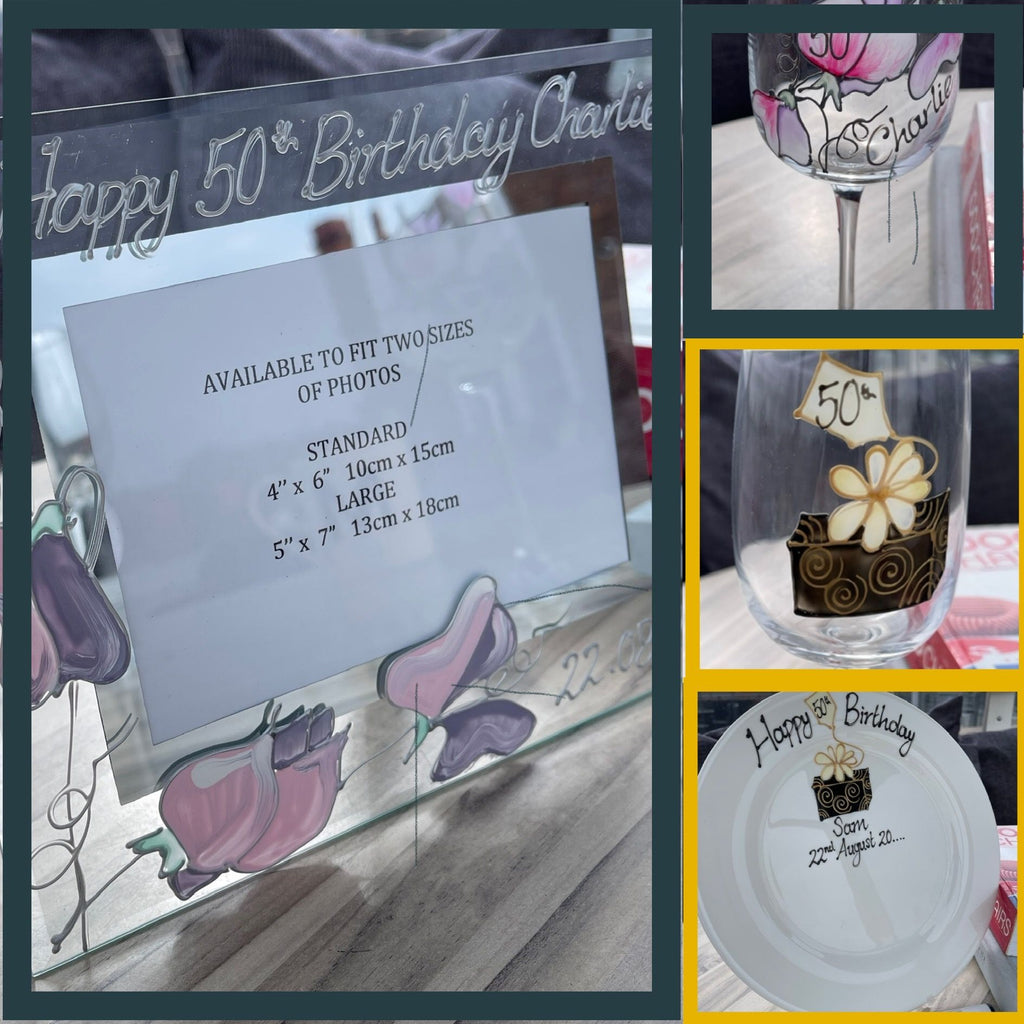 50th BIRTHDAY PHOTO GIFTS

A selection of our half century other wise known as 50th year birthday gifts. Hand painted at our studio in Stoke on Trent in 3D relief with infills of colour.

Gifts include photo frames, wine glasses , shot glasses and Signature Plates - plates signed with special pen provided by family, friends and colleagues, then baked in the oven for a sealed memento of a special occasion- as with all our gifts personalisation can be added to make an extra special gifts.