30th Wedding Anniversary Gifts
30th Wedding Anniversary Gifts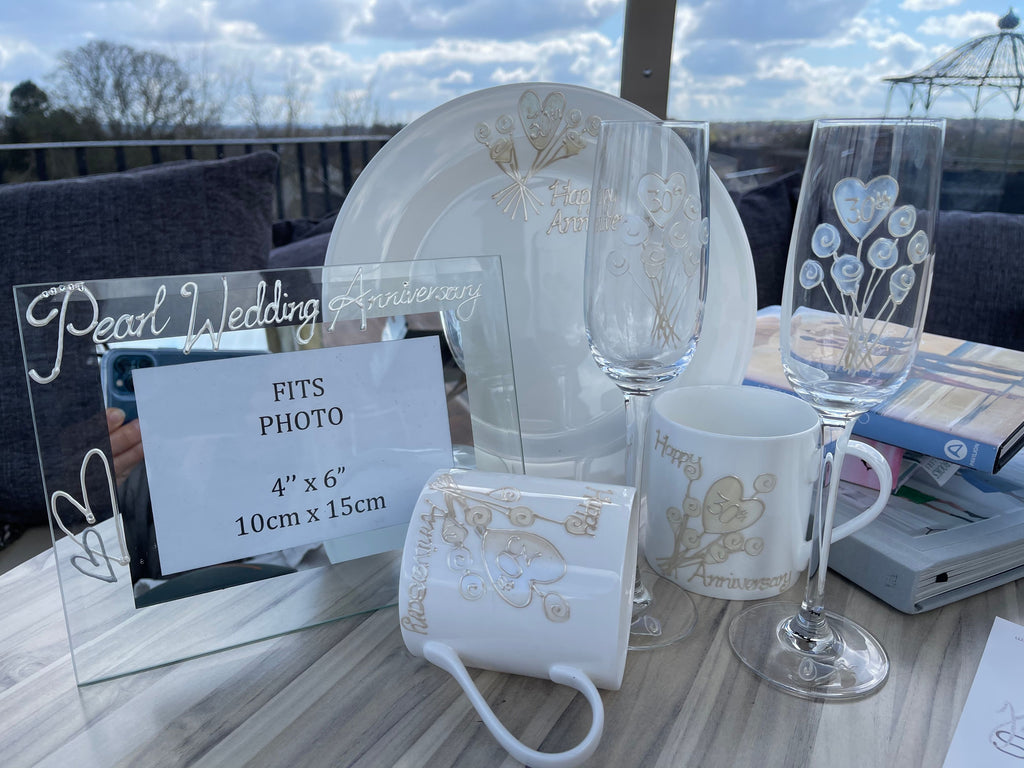 A stunning range of hand painted and printed 30th Wedding Anniversary also known as Pearl Wedding gifts by us here at our studio in Stoke on Trent.
Three hand painted designs: our traditional hearts and flowers in 3D with infills of colour, a contemporary black and silver 3D and a crystalled range inset with Swarovski® crystals.
Check out the shapes! Fine glass wine and champagne glasses, fine bone china mugs, clear glass photo frames and signature plates, these are plates that come with a special baking pen - friends and family sign the plate, after 24 hrs bake in the oven at home for less than an hour for a really personal memento of a very special occasion.