30th 40th Drinking Shot Glasses
30th 40th Drinking Shot Glasses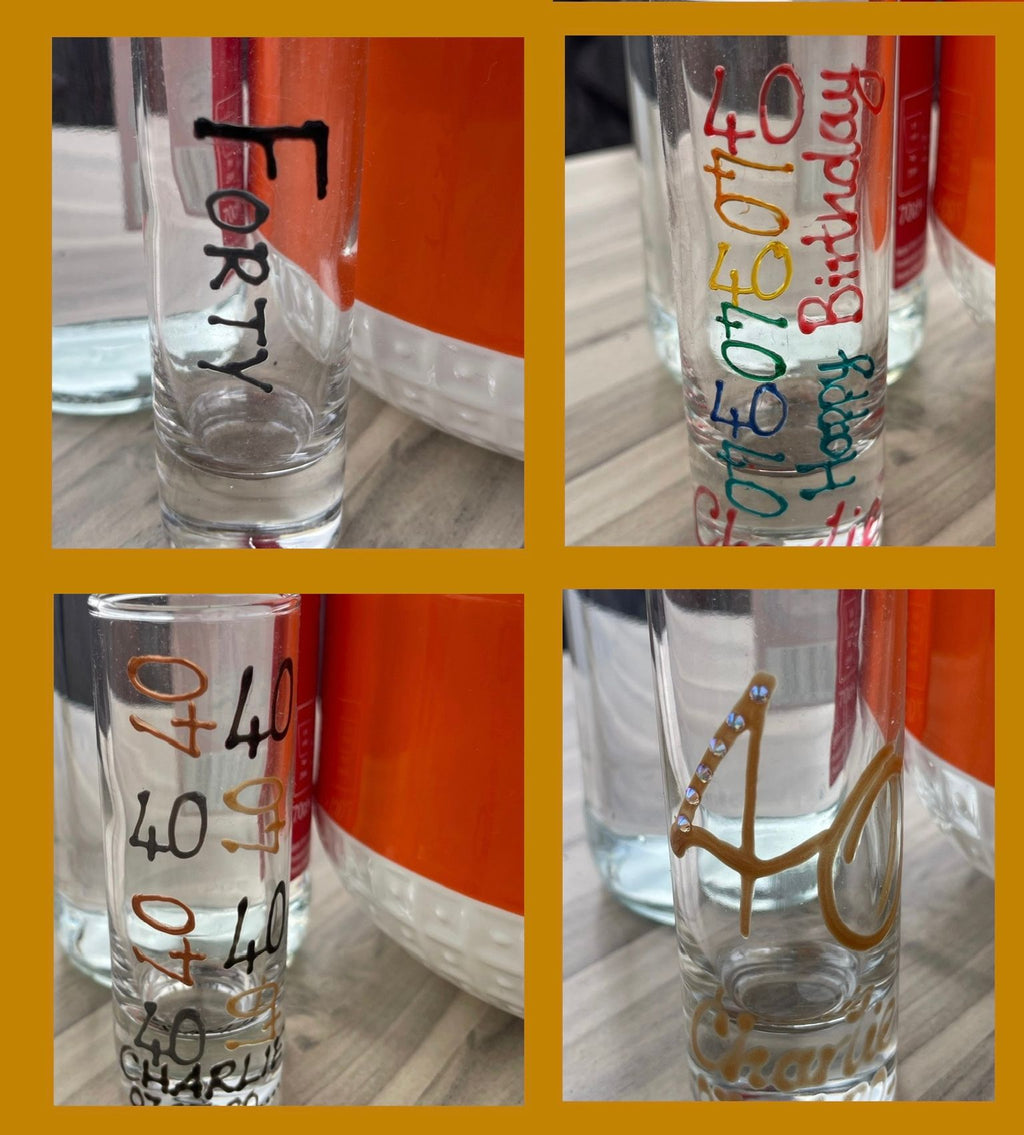 30th 40th Drinking Shot Glasses
A selection of 30th & 40th birthday Shot Glasses, all hand painted in 3D you can see and feel the difference including a shot glass embellished with crystals.
Great gift ideas for the special milestone birthday.
We also do hand painted Picture Frames, Wine Glasses, Signature Plates and Gin & Tonic Glasses, if you wish to make you gift extra special you can personalise with name and date.