20th China Wedding Anniversary Gifts
20th China Wedding Anniversary Gifts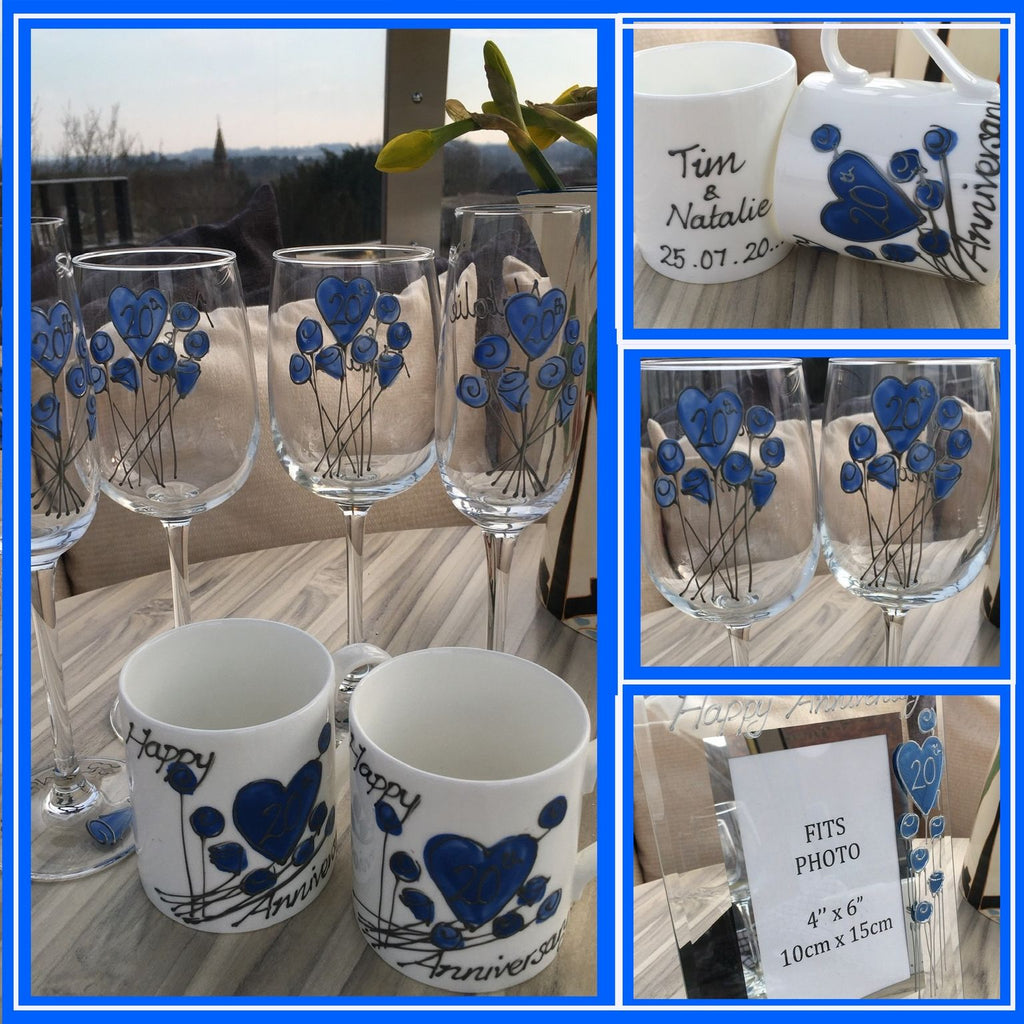 20th China Wedding Anniversary Gifts
The 20th wedding anniversary is also known as the China Wedding, and we have beautiful gifts hand painted in silver 3D with infills of blue. Featuring our best selling flowers/hearts design there are pairs of fine bone china mugs, wine/champagne glasses, our best selling photo frames available to fit two photo sizes. If you want to push the boat out you can buy a gift set with glasses and frame and as always make that gift even more extra special by adding personalisation. 
We also have photo frames for: 21st Wedding Anniversary (Brass),  22nd 
Wedding Anniversary (
Copper) , 23rd
Wedding Anniversary (
Silver Plate) , 
24th 
Wedding Anniversary (
Musical Instrument).