Prosecco!!
Prosecco!!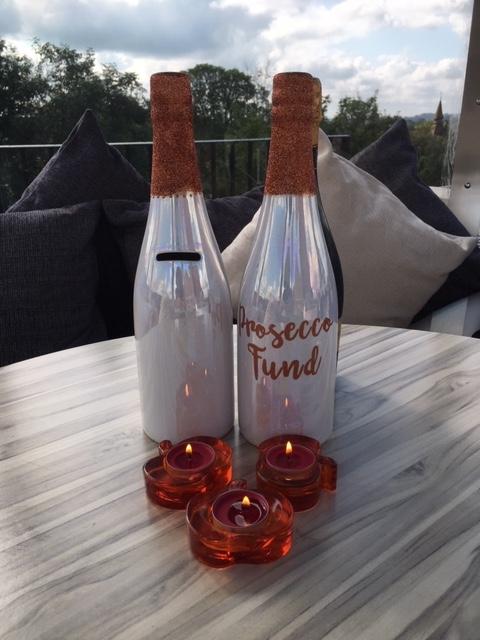 Prosecco Novelity Money Box
A gorgeous ceramic bottle shape in a shiny lustre with glittery top and the words Prosecco fund. When you have filled up the bottle, empty at the bottom spend your hard earned money pot and start saving again!!!
We have bought these bottles with the glittery top and Prosecco Fund wording as standard but we can make this gift extra special with personalisation hand painted in our Copper coloured 3D liner.

Personalised Prosecco Flute Glass
We also have the trendy chunky bubble design a champagne/prosecco glasses. These really show off the bubbles!! 
We have personalised the beautiful glass with a name of your choice and encrusted them with crystals from Swarovski® to add a subtle touch.