New Flamingo And Tropical glassware
New Flamingo And Tropical glassware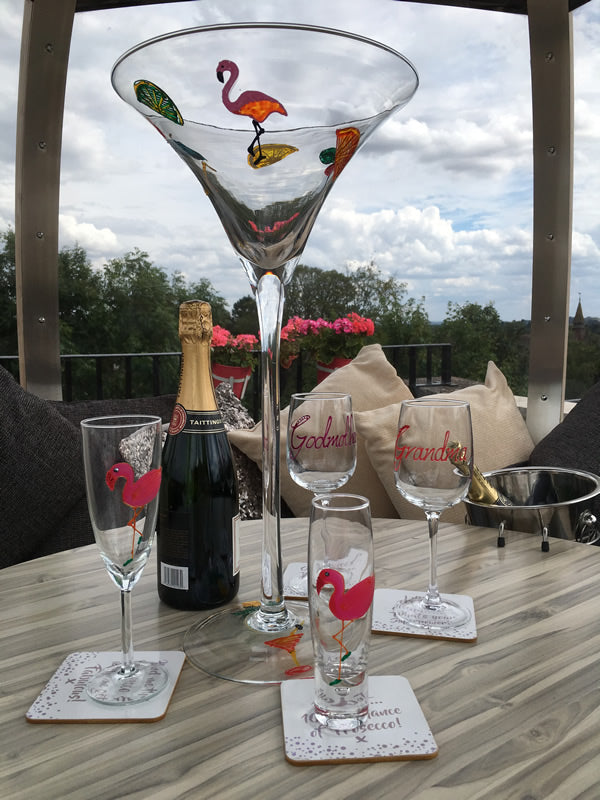 What a centrepiece for the table ! Or, why not fill with your favourite cocktail or fizz invite the girls around put in straws and share !! 
We also have done fab champagne/Prosecco/cava glasses hand decorated with flamingoes and Swarovski crystals .
The collective noun for a group of flamingos is a flamboyance just love it !