ENAMEL MUGS - PERFECT FOR OUTDOORS
ENAMEL MUGS - PERFECT FOR OUTDOORS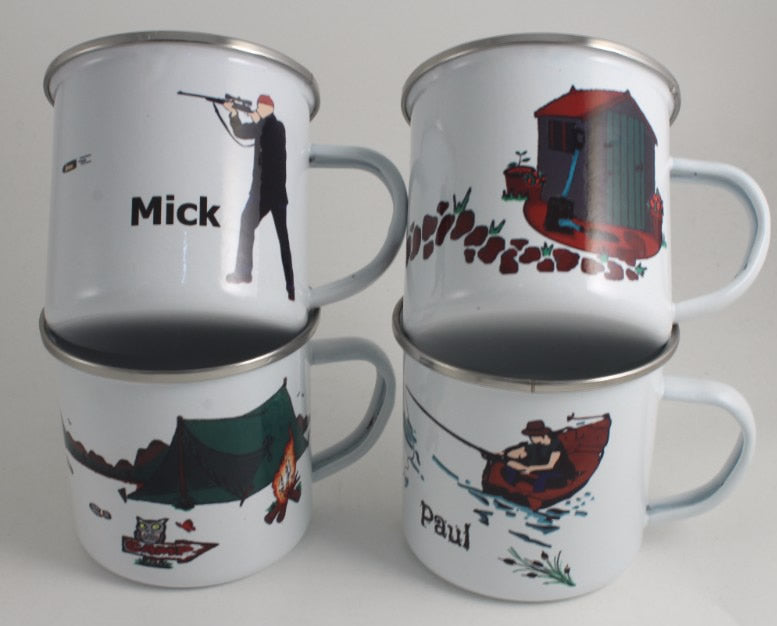 Introducing our new enamel mugs designed by us @dreamair.
When these new enamel mugs arrived, Sam was first in line asking me to design a shooting enamel mug for her Dad as a gift for Father's Day. When designing this new range our idea was to create a story through the design which could then be wrapped around the mug.  
We have now created 5 new designs in this range: fishing, gardening, camping, shooting and narrow boating. These mugs are perfect for you to use whilst outside enjoying your hobbies for only £12.95.
Personalization can also be added for no extra cost.